Chemical engineering
FULL-TIME RESEARCHERS
Laurent Catoire
Didier Dalmazzone
Johnny Deschamps
Julian Garrec
Jean-François Hochepied
Patrice Paricaud
Élise Provost
---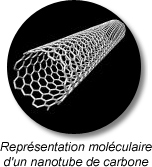 The group of « Chemical Engineering » (in french « Génie des Procédés » — GDP) has a specific expertise in the following topics :
Thermodynamic modeling of complex systems including electrolytes solutions.
Combustion (thermochemistry, chemical kinetics, detailed kinetics mechanisms, chemical hazard).
Physical-chemistry of gas hydrates and of porous materials.
Experimental and theoretical thermophysics.
Most of the applications are related to the energy sector (H2 as energy vector, CO2 capture, natural gas treatment, new fluids for cold transportation, ) but extend to various others industrial problems (Hydrometallurgy, process risks, etc.).